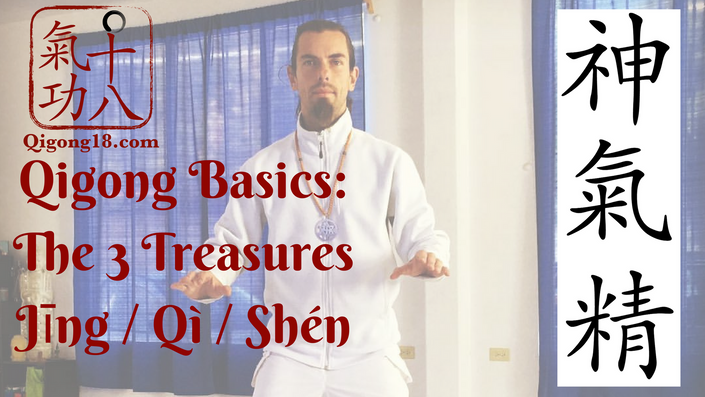 Qigong Basics: the 3 treasures.
Learn the basic of proper posture, proper breathing, and meditation as it apply to Qigong exercises.
This course was filmed during a 2 day Qigong seminar. Here I explain the 3 basic concepts of Qigong and their integration:
- How to develop good posture. (Jing)
- How to develop full body breathing. (Qi)
- How to develop the state of meditation. (Shen)
And most importantly:
- How to include all 3 concepts into a single exercise.
Qigong is the art of uniting Body, Breath, and Mind into a single exercise.
This means that in order for an exercise to be considered Qigong, it must include the development of proper relax body posture (static or moving), the development of breathing (abdominal, thoracic, full body, etc) and the development of the meditation state (visualisation, observation, tranquility, keeping the mind on, etc)
Your Instructor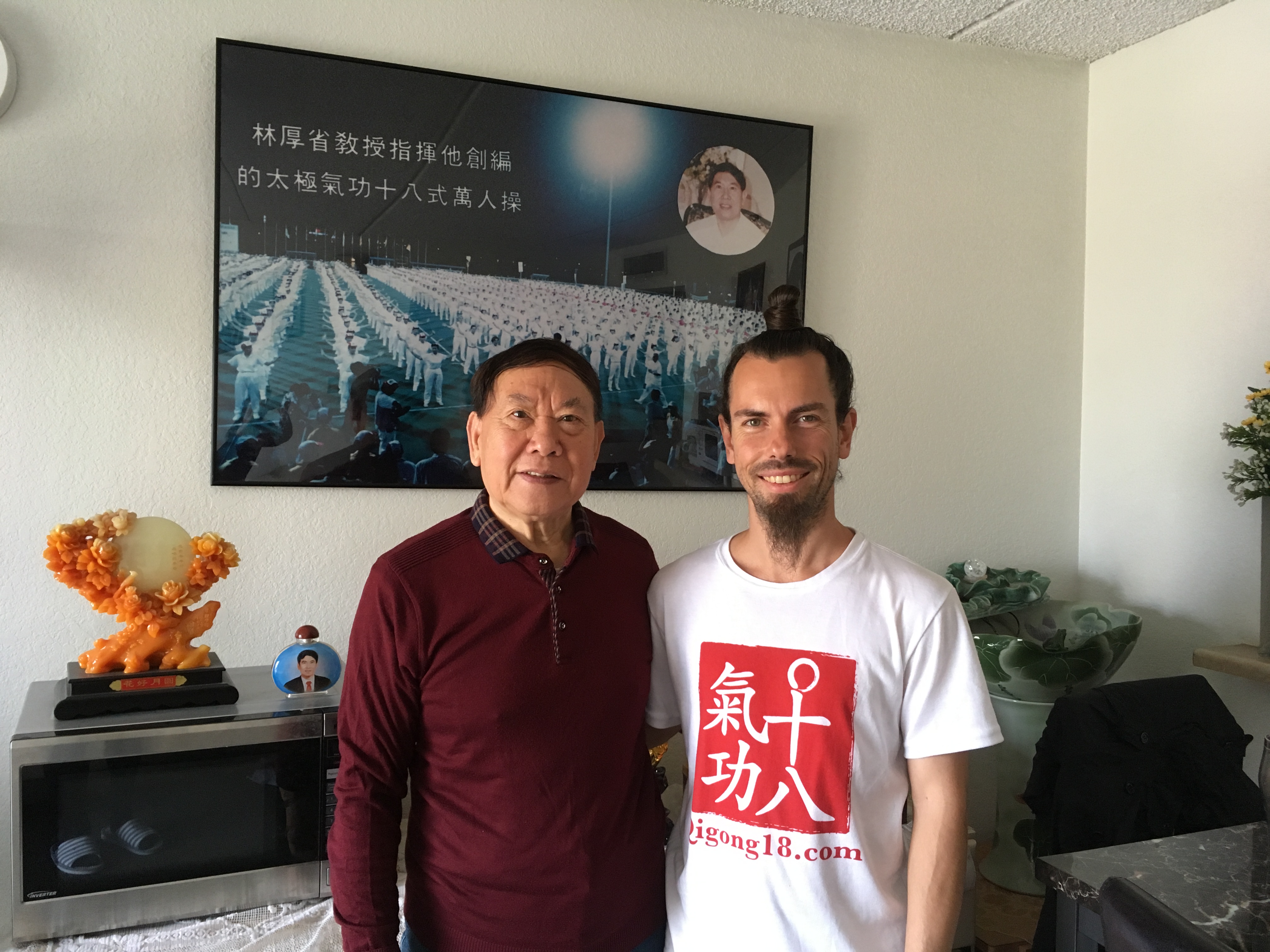 I discovered Qigong and Chinese Medicine in 1997 at the National Institute of Chinese Medicine in Montreal (Canada) under the teaching of François Caron. After the 3-year training program in Chinese Medicine, I graduated in Qigong, Chinese Massage Therapy and Naturopathy and did 1 year as François assistant.
In 2009, I began Medical Qigong training with Dr. Bernard Shannon from the International Institute of Medical Qigong, Oversea College of Medical Qigong, Henan University of Chinese Medicine in Palm Desert, California. I graduated with a Master of Medical Qigong degree in September 2011.
At that point, I had the immense privilege to study with one of the greatest Qigong Master alive today: Professor Lin Housheng.
Prof. Lin is the creator of Taiji Qigong Shibashi (18 movements/form), one of the most popular system of Qigong in the world. Prof. Lin gained fame in China and South-East Asia in the 80's. He participated in scientific research demonstrating the materiality of Qi in the laboratory of the famous nuclear scientist, Gu Hansen. He continued his research and performed over 40 Qigong anesthesia in the Shanghai No. 8 People's Hospital when he was the Director of the Shanghai Qigong Institute of the Shanghai Traditional Chinese Medicine University.
In September 2011, I began my private training with Prof. Lin at his residence in Los Angeles. In February 2012, Prof. Lin mandated Francois Caron and myself to be his official representatives for Canada and France, with the mission to rectify the transformations that occurred in the spreading of Taiji Qigong Shibashi in the West. Prof. Lin also authorized us to teach the Shaolin Qigong techniques he used to develop Qi projection for healing and anesthesias.
In September 2012, Francois and I launched, in Canada, the first Taiji Qigong Shibashi Teacher Training Program authorized by Prof. Lin.
In October 2013, as Chairperson of the Qigong Skills Demonstration during the 12th Shanghai International Symposium on Qigong Science (China), Prof. Lin invited Francois and myself to demonstrate with him the Taiji Qigong Shibashi Jing Hua Ban form (Elite edition/set 8) during the symposium. (Click here to see the video)
After receiving many requests from international students, I started offering high quality live private training through video chat (Skype, FaceTime, etc...). The fantastic tool that is Taiji Qigong Shibashi now becomes accessible to everyone who wishes to learn, without the tiredness and expenses related to traveling!