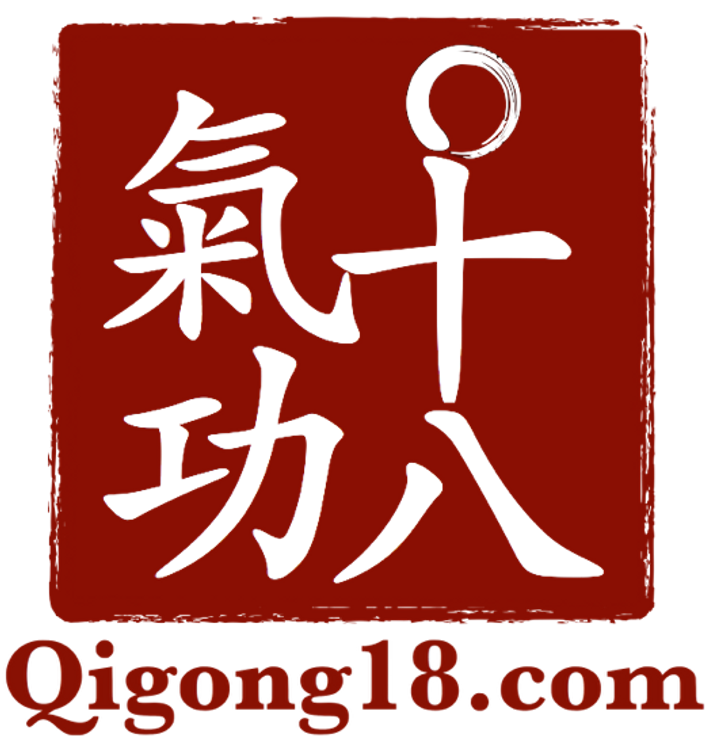 Taiji Qigong Shibashi set 1 Basic course
The only authentic Taiji Qigong Shibashi online courses
You don't need to go to China to learn Qigong!

In fact, you don't even need to leave your house! All you need is an access to the internet (which you obviously have if you're reading this), the passion to learn and the dedication to practice.
Taking a Qigong class at your local community center or Yoga studio has its advantages, but it also has some downside. The schedule is not always convenient for you, the class is not adapted to your learning pace (either too fast or too slow), and the credential of the teacher is not always verifiable. And what if there are no Qigong classes near you?
This is why I created Qigong18.com online school. To offer you the highest quality of Qigong training, in your own home, at your own pace.
Some of the best modern Qigong teachers left China decades ago!
I had the privilege to train with one of them: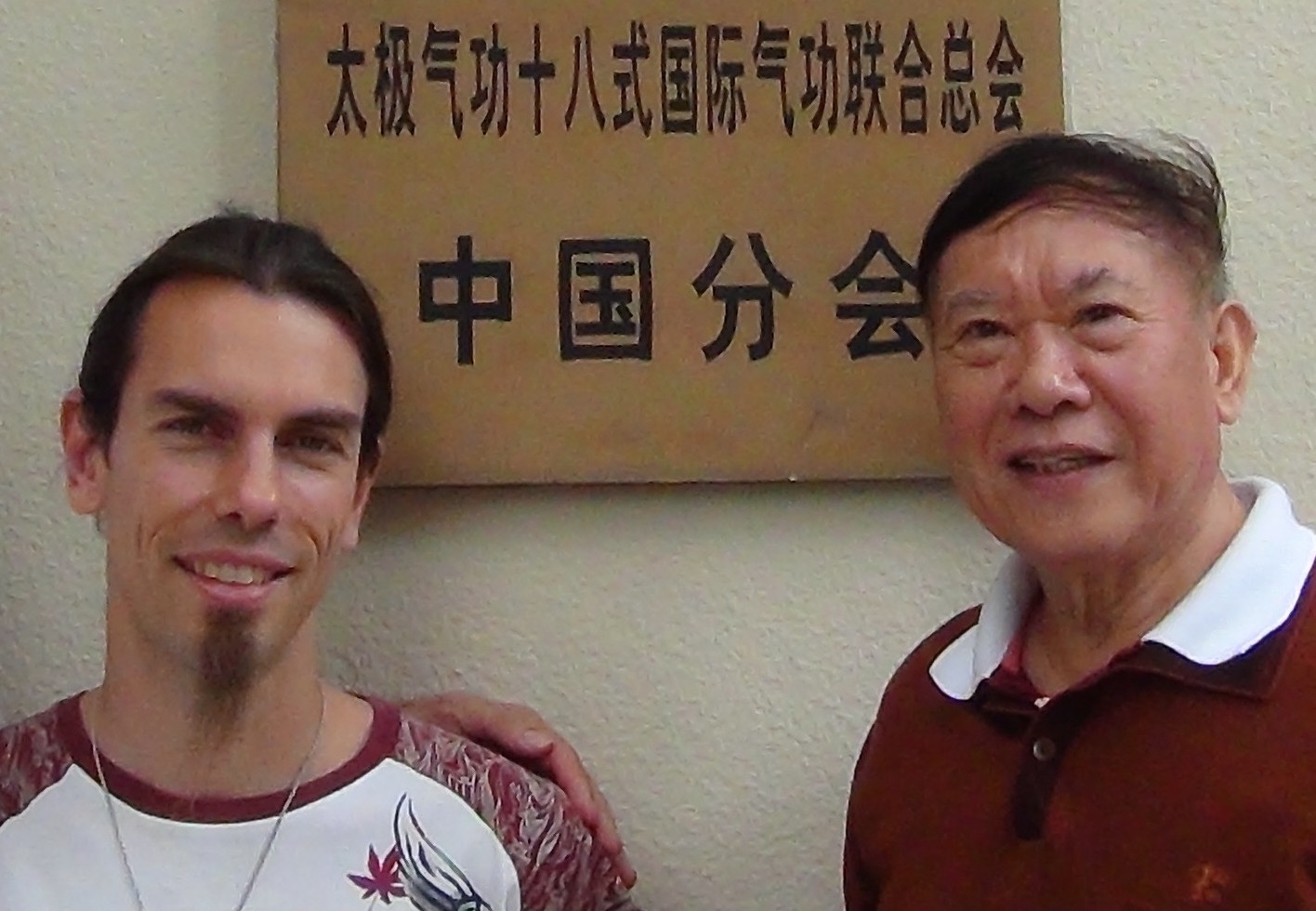 (Fabrice Piche and Professor Lin Housheng in front of the Shanghai Qigong Research Institute October 2013)

Professor Lin asked me to spread his teaching to the west. His system, Taiji Qigong Shibashi, is one of the most popular around the world. In Asia, there are millions of people meeting every morning in parks to practice it.

Why is it so popular?

Because of its many health benefits. It is so efficient that it is part of the curriculum of most Chinese Medicine Universities throughout China. It is promoted as a health exercise by the government of Indonesia, Malaysia, Singapour, and Thailand. Even the United Nations Development Programme recommended the promotion of Taiji Qigong Shibashi worldwide.

And now, you can benefit from it!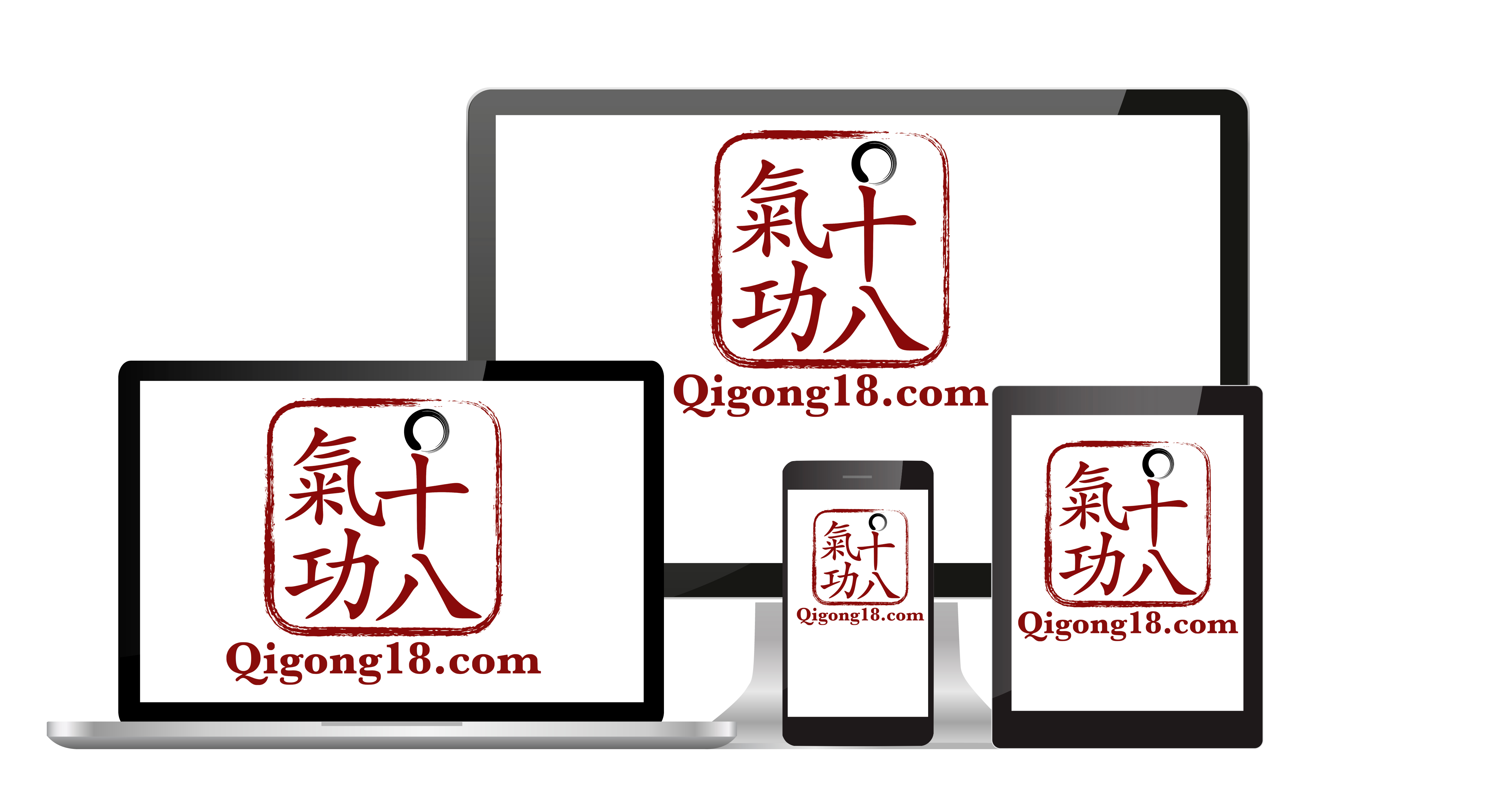 Follow the cours ANYWHERE,
on ANY DEVICES, 24/7
What do you get?

This introduction course was designed to teach you the necessary basis to practice Taiji Qigong Shibashi set 1 at home and develop a daily practice routine.

-Practice a 20 minutes routine that will make you feel relaxed and energized.
-Improve your posture while learning the movements.
-Improve your breathing within the form and your daily life.
-Feel Qi (energy) and deepens your perceptions and understanding of it.
-Learn to quiet your mind to observe and feel the present moment.
-Feel happy and share this feeling all around you.

(See the course curriculum bellow)
A community!

Each person develop differently and I am there to support you along the way. Plus, it's not just me, the whole community will support you. Everyone can share their struggles and success in the private Facebook group. We learn and grow together!
LIFE TIME ACCESS!!!

Including all future updates. Qigong is a tool to change your life. It will do so as long as you practice it. Therefore I am constantly changing too. My teaching will evolve and you will get access to the updated content as I create it.

For this first launch, I will gradually upload the course content once a month over a 6 months period starting at the opening of the course. This will give you time to practice and integrate the teaching of each module.

Because you trust me with this process, you get the best deal ever on the course. It is the lowest price this course will ever be and It will significantly increase the next time I offer it.


Frequently Asked Questions
When does the course start and finish?
The course starts now and never ends! It is a completely self-paced online course - you decide when you start and when you finish.
How long do I have access to the course?
How does lifetime access sound? After enrolling, you have unlimited access to this course for as long as you like - across any and all devices you own.
What if I am unhappy with the course?
We would never want you to be unhappy! If you are unsatisfied with your purchase, contact us in the first 30 days and we will give you a full refund.
Your Instructor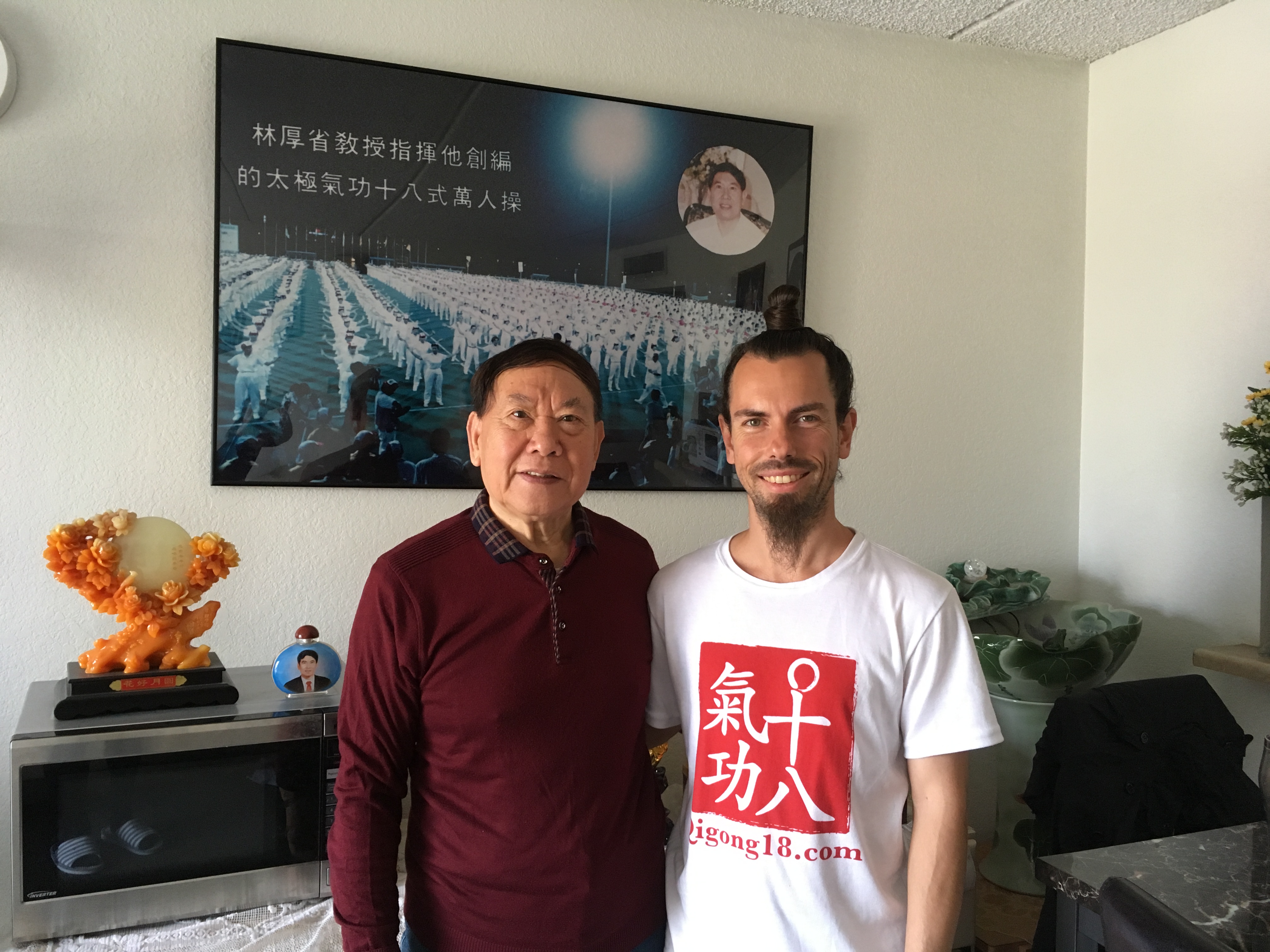 Journey with Fabrice Piché: From Montreal Meditator to Qigong Quirker!
Hello there! I'm Fabrice Piché. You might have mistaken me for a monk once or twice, but I'm just a guy with a passion for energy. No, not the caffeine kind. The Qi kind!
Montreal (1997): Picture this: A younger, slightly less wise Fabrice (that's me!) stumbles into the National Institute of Chinese Medicine. Why? François Caron, the legendary Qi master, promised he'd teach me his secrets. Three years and one title of "François' Assistant" later, I emerged as a Qigong wizard, a Massage Therapy ninja, and a Naturopathy nerd.
Palm Desert, California (2009): Under the blazing Californian sun, I trained with the masterful Dr. Bernard Shannon. Was it just an excuse to sunbathe? Maybe. But come September 2011, I graduated with a Master of Medical Qigong degree and a slightly tanned Qi.
The Lin Saga Begins: Next, the plot thickens! I meet the rockstar of the Qigong world - Professor Lin Housheng, creator of the world-famous Taiji Qigong Shibashi. It's not a Saturday night fever, but an 18-movement flow. And guess what? Prof. Lin wasn't just good at moving - he also made headlines for showing the world that Qi is as real as your grandma's cookies!
Private Lessons in L.A. (2011): Amidst the Hollywood glam, Prof. Lin and I had jam sessions at his L.A. residence. By "jam," I mean Qigong (what did you think?).
The Great Mission (2012): Prof. Lin knighted Francois Caron and yours truly as the Qi guardians for Canada and France. Our quest? To save the Taiji Qigong Shibashi from the misinterpretations of the West and to teach the mystical ways of Shaolin Qigong!
Canada's Got Talent (2012): With Francois, we kick-started Canada's first-ever Taiji Qigong Shibashi Teacher Training Program. Spoiler: It was a hit!
Shanghai Showdown (2013): On the grand stage of the 12th Shanghai International Symposium on Qigong Science, Prof. Lin, Francois, and I broke out our smoothest Taiji Qigong Shibashi moves for the world to see. Bet you wish you were there? No worries, here's the video link!
No More Jet Lag (Recently): After realizing my Qi energy could teleport (sort of), I started offering virtual training sessions. The same great Qi experience, but in pajamas.
So here I am, decades later, still on a quest to bring balance, energy, and maybe a few chuckles to the world of Qigong. Want to join?